Getting top dollar for your home means making it look its best. Sure, you may need to invest some time and money to make a few repairs or repaint some walls. However, once those chores are finished, you can turn your attention to staging steps that don't have to put a significant dent in your budget—and can easily be accomplished in tandem with your moving plans.
After all, moving means packing. When you're ready to start boxing things up, use these tips to think like an interior designer. Decide what goes, what stays, and how to maximize your staging efforts.
1. Cull Your Cabinets
Are your kitchen cupboards filled with a variety of glasses, plates, bowls, and cups? First, try removing everything but your loveliest coordinating pieces. Then, pack up anything you want to keep, and donate or sell what you no longer want.
Then, create an attractive, orderly arrangement with the remaining items. It will help buyers perceive your kitchen as a relaxed and pleasant room with plenty of storage space—a place where they can prepare and enjoy meals with family and friends.
You may love the look so much that you'll opt to stick with your streamlined kitchen essentials in your new home.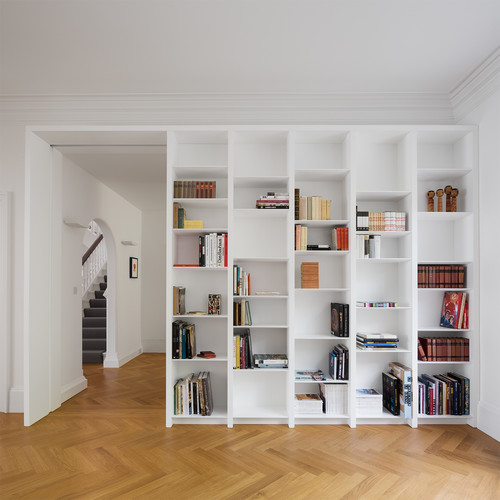 2. Edit Your Books
Don't stop your efforts in the kitchen. Make your bookshelves appear more sparse and open too!
Discard or donate books that aren't worth hauling to your next home. If you can't part with some titles, go ahead and start boxing them up, leaving more than half your shelf space open.
Scaling back on books and other shelved items is another way to depersonalize your home and help prospective buyers imagine themselves displaying their favorite things.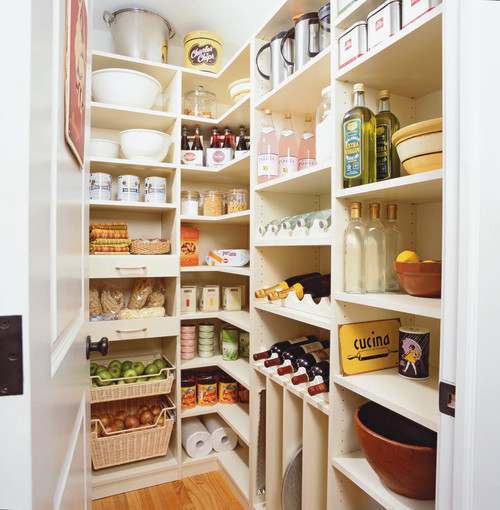 3. Group Similar Items
Now, move on to your pantry and closets. If you're moving soon, you probably want to trim down your pantry items anyway and restock after you move.
Reducing your inventory also makes it easier to organize your remaining items attractively. To help your closets and pantry exude a sense of calm and order, arrange like items together.
All your clothes on hangers can be grouped by type of item (shirts, pants, dresses, etc.) and by color, from dark to light.
In your pantry, arrange all matching bottles and boxes together. Items that aren't identical can be organized into sections—tall/short jars, tall/short cans, etc. When staging, prioritize your pantry's appearances over its functionality.
4. Hide the Rest
If items can't be displayed neatly, store them in inexpensive, matching containers arranged side-by-side on your shelves. If you're purchasing new containers, opt for opaque baskets and bins to help hide what's inside.
5. Create Vignettes
Look for ways to subtly suggest to potential buyers how to use and enjoy different spaces in your home.
For example, arrange a neat stack of books near a comfy chair to suggest a reading nook, place an attractive breakfast tray on your bed, or display of bottle of wine and a pair of glasses on the counter. (Select a premium wine brand and beautiful goblets that imply "this is a special place.")
6. Rely on the Rule of Threes
Interior designers tend to agree that arrangements that include an odd number of items (3, 5, etc.) are more visually appealing than even-numbered groupings.
When staging your home for sale, less is more. So, when deciding what to display on a coffee table, a shelf, or in other locations, try to stick to groupings of three items.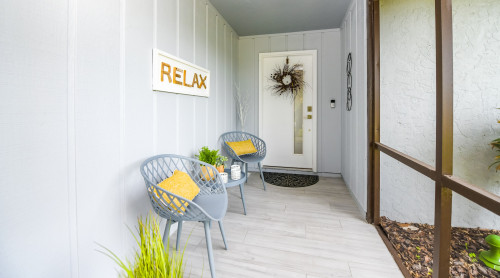 7. Send Signals
When staging, it's also essential to reduce clutter on your walls and depersonalize your home by removing family photos.